Why Us?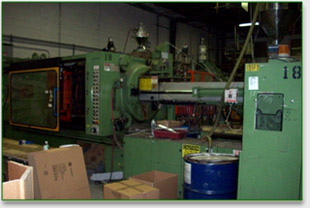 Ability to use specialized injection moulding techniques
As an innovative plastic injection moulding company, Queensway Plastics is committed to developing efficiencies that save time and money.
Our customers see faster results and less waste from a proprietary injection moulding technology and state of the art equipment. Please email us to download a catalogue or to request a quote.
The bottom line for you
Uncompromising quality
Can do small runs
Ability to use specialized injection moulding techniques
Better value from faster work, fewer rejects and minimal equipment breakdowns
Our Plastic Injection moulding Company Surpasses the Competition
Because our knowledge of resins is second to none, the products we produce will withstand the rigors of your work environment
Move easily and efficiently from initial concept to final product. You can rely on our engineering expertise for material selection, product design and prototyping.
You can depend on us to deliver on time. Our reliable partnerships with suppliers around the globe ensure that we have the right resources on hand to complete our projects on schedule.
A plastic injection moulding company with the right experience and the best value
Queensway Plastics is a premier plastic injection moulding company. With more than 30 years of experience, we have learned what matters most to customers:
Time: You cannot afford delays. We deliver on time, every time.
Efficiency: We turn jobs around fast without compromising quality.
Cost savings: Waste leads to cost overruns. We save you money by eliminating waste with our leading edge, proprietary technology. Email us to request a quote.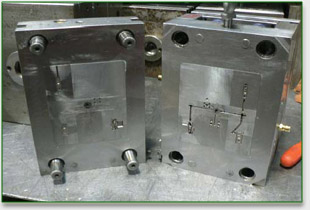 Standard two plates tooling core and cavity are inserts in a mould base
Consistency: Offering first-class engineering design in every mould and superior expertise with tooling and equipment, we provide products of consistently high quality
Quality:
We train all our personnel continuously so that they can respond to and ensure stringent product specifications.
We first kick start a project by firmly establishing a customer's needs.
Next, the fundamentals for product compliance are secured through our Advanced Quality Planning process.
Quality embraced by all employees from management to operators.